Book: New Balls Please
Series: Ball Games #3
Author: Andie M. Long
Genre: Romantic Comedy
Synopsis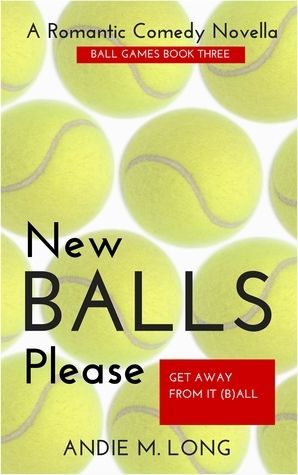 Dora Evans is annoyed that her family are ignoring her while she's in bed ill. To teach them what life would be like without her she absconds on a weeks break to learn how to play tennis. Partner Tim has had enough of Dora's behaviour and to the surprise of daughter Camille and son Tyler, refuses to bring her home.
As the week goes on and tempers settle, Dora decides to read up on being a more submissive housewife and how to allow Tim to make the choices. In the meantime, Tim reads Dora's Alpha books to see what her ideal man would be.
When Tim does collect his wife the Alpha meets the Submissive woman. Will they continue to make a great team or is this match about to end?
One way or another Tim's going to need New Balls Please.
Purchase Links
Early Feedback
I can't even...this book...I don't think I've laughed so much while reading a book in a long time! ~ Surrender To Books
This was by far my favourite of the novellas! Absolutely bloomin' hilarious and so true to life. ~ Kelsey's Korner
Oh my goodness this books is absolutely hilarious I'm still chucking now! ~ Blogging For The Love Of Authors And Their Books
FIVE PLUS STARS!
This is without a doubt my favourite of the Balls books so far. Well written as always and full of fun and laugh out loud moments as well as a little bit of angst thrown into the mix. ~ A Book Lover's Emporium Book Blog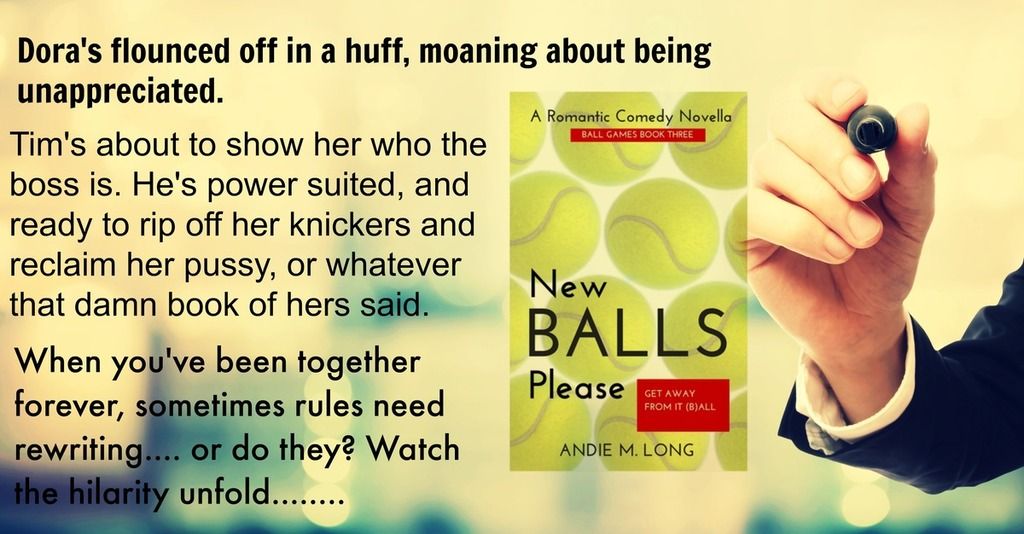 About The Author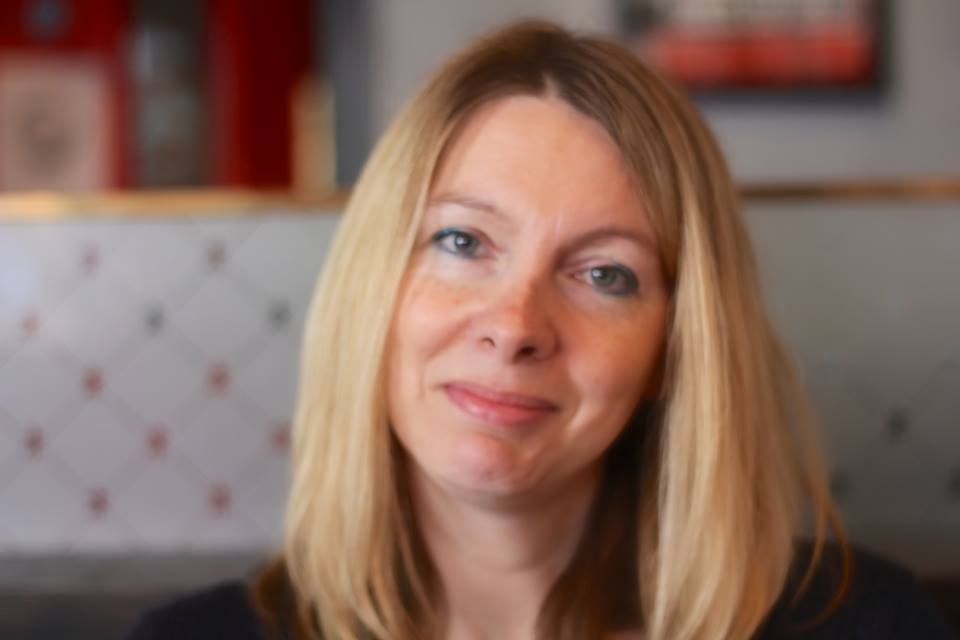 Andie M. Long is the author of The Alphabet Game series, Underneath and Quickies. When not writing she can usually be found time wasting on social media. If you ever see her doing housework, step away. It means she's stressed! Prepare to meet the Turner Family in the Ball Games series in 2016 plus other works in progress.
You can stalk Andie Here: