🔥🔥 HOT NEW RELEASE 🔥🔥
Athlete? Friend?Lover? #WHOISTHEBETTERMAN? Find out now! The Better Man by Len Webster is Live!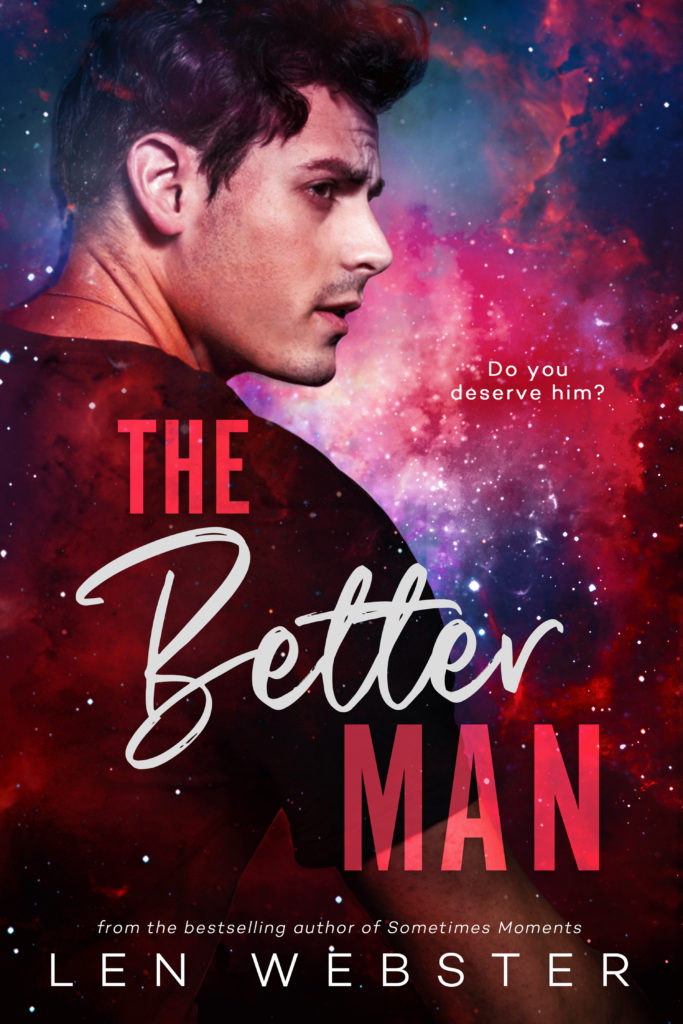 BOOK BLURB
Savannah Peters thought she kept her one forbidden lover and their soft touches and midnight whispers entangled in the bed sheets of their past. Their secret relationship tarnished by his lies and betrayal.
The basketball star was toxic, and Savannah was … in love.
A dangerous, disappointing combination she had to escape.
Years after Savannah walked away, he returns, pleading for one more chance.
A chance she questions—especially when she sits under beautiful constellations with a man who gives her what her ex couldn't.
Better.
After the stars burn out, Savannah will learn that one man is a painful lesson, and the other might just be the one …
But who will be the better man?
Add
#
thebetterman
to your TBR:
http://bit.ly/2mdmm5Q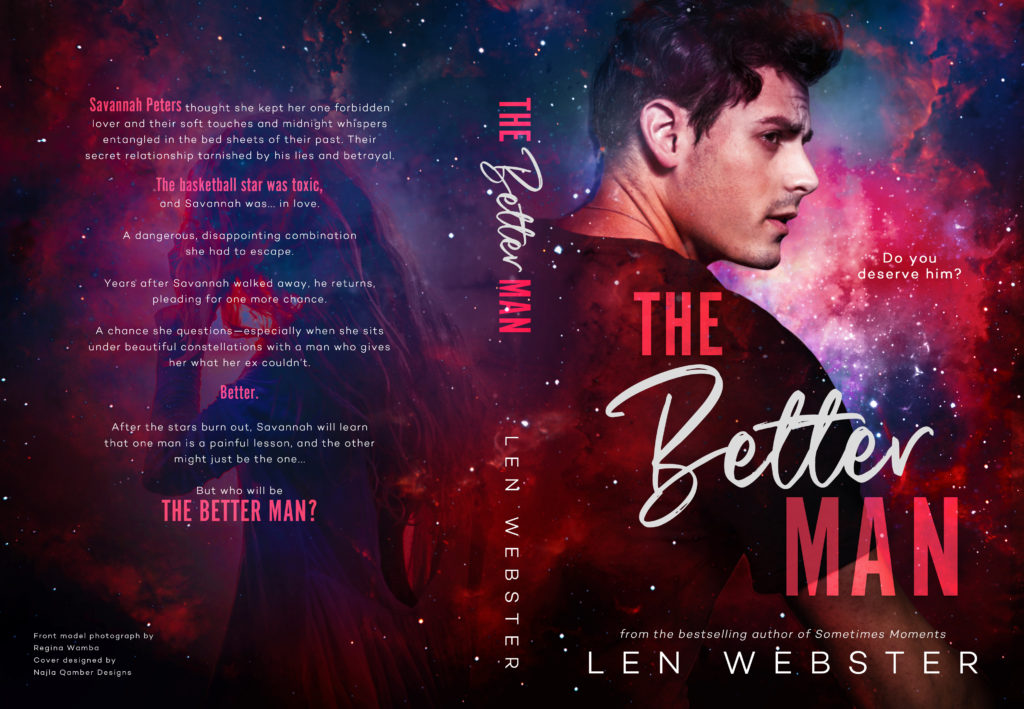 PURCHASE LINKS
AMAZON:
https://amzn.to/2soehic
AMAZON UK:
https://amzn.to/35SmVDr
AMAZON CA:
https://amzn.to/2Nsux9b
AMAZON AUS:
https://amzn.to/2FO5p8z
APPLE BOOKS:
https://apple.co/2tieh3O
KOBO:
http://bit.ly/2u1BdEk
B&N:
http://bit.ly/30n4qWH
EXCERPT
She heard another knock as she rubbed her eyes and made her way down the hall. Savannah had just fallen asleep after a long day. Ignoring her better judgment to look through the peephole, she unlocked the door and opened it, flinching at the sight of her late-night visitor.
He can't be here.
Not now.
"W—"
He didn't let her finish as he grasped her face in his palms and pulled her lips to his. He stole her next breath and replaced it with his need.
It had been so long since he last touched her.
Last looked at her with undeniable desire.
He walked them inside and kicked the door closed, causing the loud sound to echo. She pulled away from his rough kisses to hear if they had woken anyone. Panting, he turned her face to meet his eyes.
"Is Alex home?"
Savannah licked her lips and shook her head. "No, but you can't be here right now. I told you—"
"Just fucking kiss me, Savannah." He ran his thumb along her bottom lip. "Stop fighting this."
Three words that broke her.
She would stop.
Because desperation diluted her thoughts and rationality.
She grabbed his hips and brought him to her. Savannah did what he asked. She stopped fighting him. Gave up months ago but her pride had stalled this.
This passion and heat.
This connection she couldn't quite quit.
He was a drug.
And she was the addict in remorse and not remission.
GIVEAWAY
To celebrate the release of The Better Man, one lucky winner will receive:
A signed paperback copy of The Better Man.

A red daisy Marc Jacobs watch.

A constellation tablet case.
https://www.facebook.com/lenn.webster9
TEASERS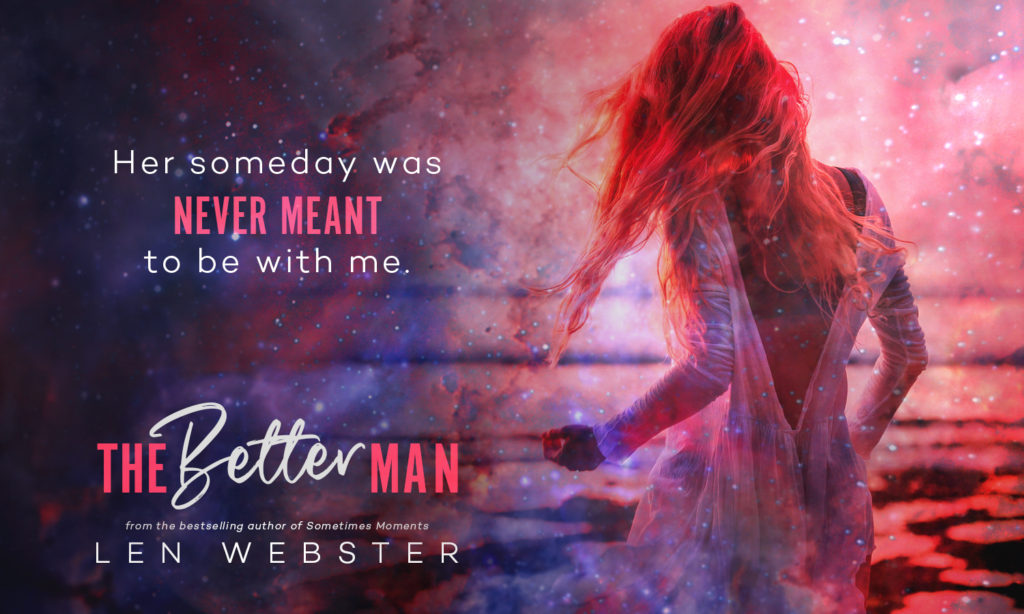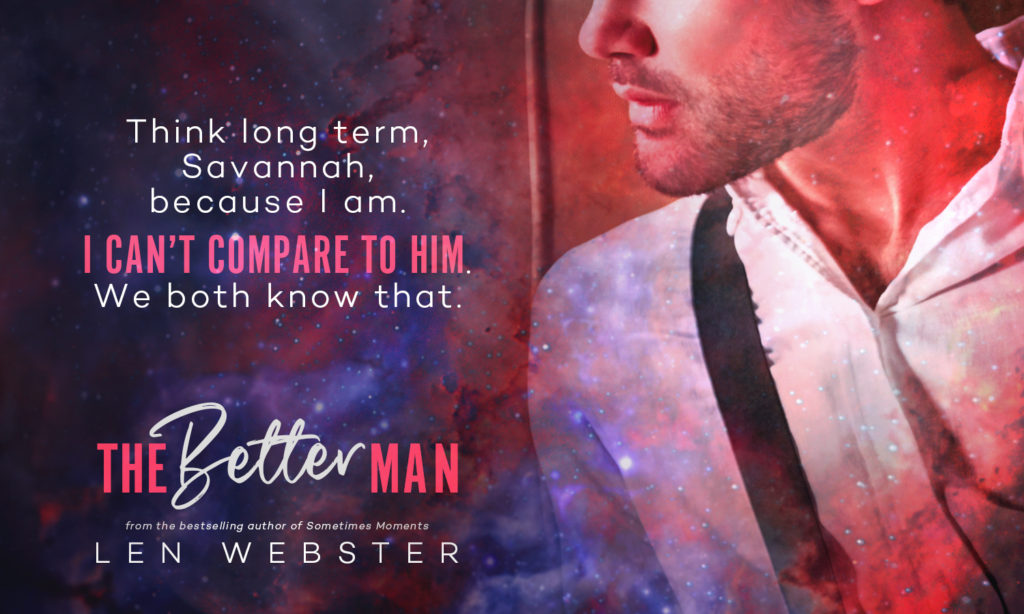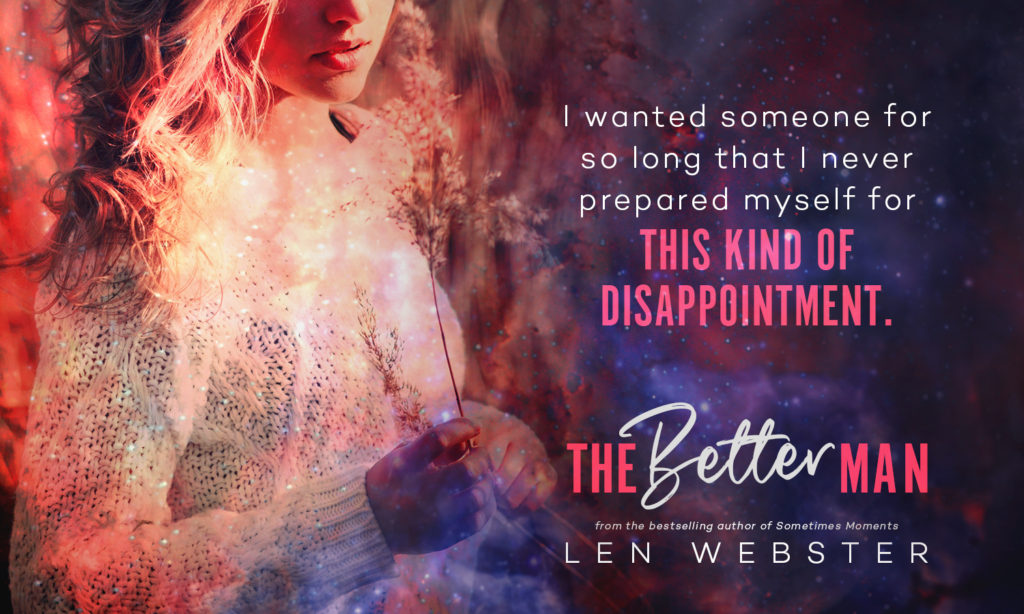 ABOUT THE AUTHOR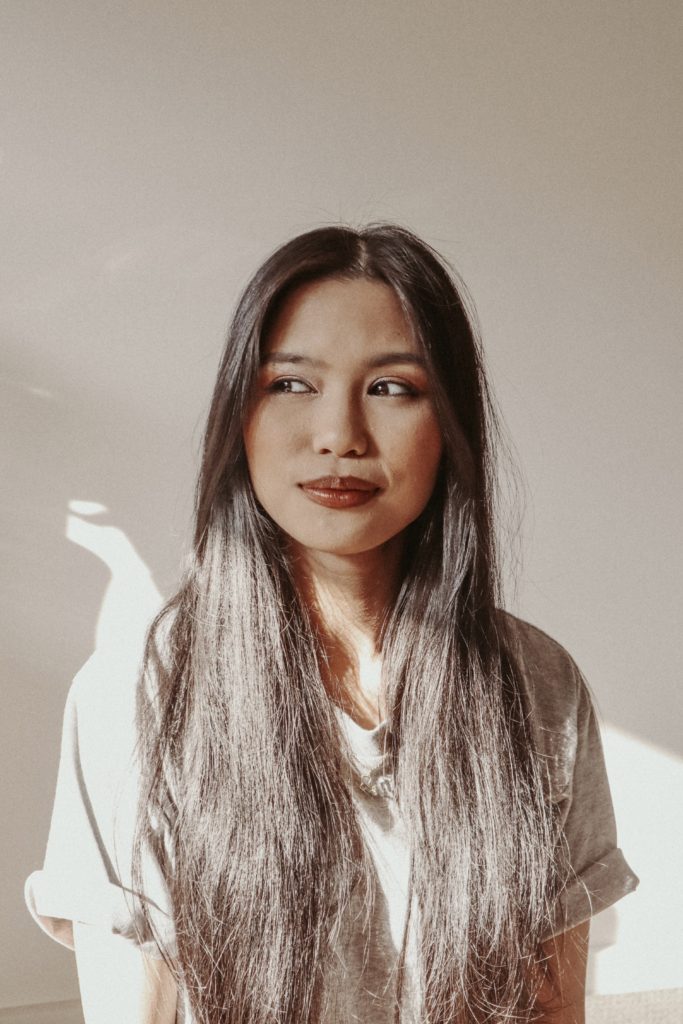 Avid English Breakfast tea sipper and romance author, Len Webster spends most of her days writing, saying good morning to her dogs with kisses or trying to explain how the internet renamed her to Leonard Webster.
The cities of the world might have inspired her, but her entire being is content and at home in a gorgeous, small pinned dot on the map of Melbourne, Australia where every beat, crack, and scar of her heart has influenced the way she tells her stories.
Away from the tea leaves and written words, Len can be found immersed in the food and culture of brand new cities on #TheLenFoodTour or forgetting that her framed Bachelor of Business and Commerce from Monash University still awaits its place on the hook on her wall—
sorry, Mum!
AUTHOR LINKS
Facebook reader group:
https://www.facebook.com/groups/thelenatics
Facebook:
https://www.facebook.com/lennwebster
Instagram:
http://instagram.com/lennwebster
Twitter:
https://twitter.com/lennwebster
Goodreads:
https://www.goodreads.com/author/show/7502135.Len_Webster
Amazon:
https://www.amazon.com/Len-Webster/e/B00HIFA2GM
BookBub:
https://www.bookbub.com/authors/len-webster
Newsletter:
http://eepurl.com/bJGWe5
This review is going to be vague and short. I don't want to give away anything to do with the characters or the story because this is one of those books that you need to experience for yourself.
Savannah has been badly hurt in the past. From her mother to the guy who she can't seem to move on from, Savvy has taken more than a few knocks. All she really wants is for someone to see who she really is and to love her for it. I really liked Savannah. She's a nice, kind genuine woman who deserves more than life has handed her so far. I really enjoyed seeing her character grow and I couldn't help but feel proud of her for finally realising her worth.
This book definitely worth a read. It's emotional, it had me wondering what was going to happen next and if I was going to get the ending I desperately wanted (I did!). Another great book from Ms Webster